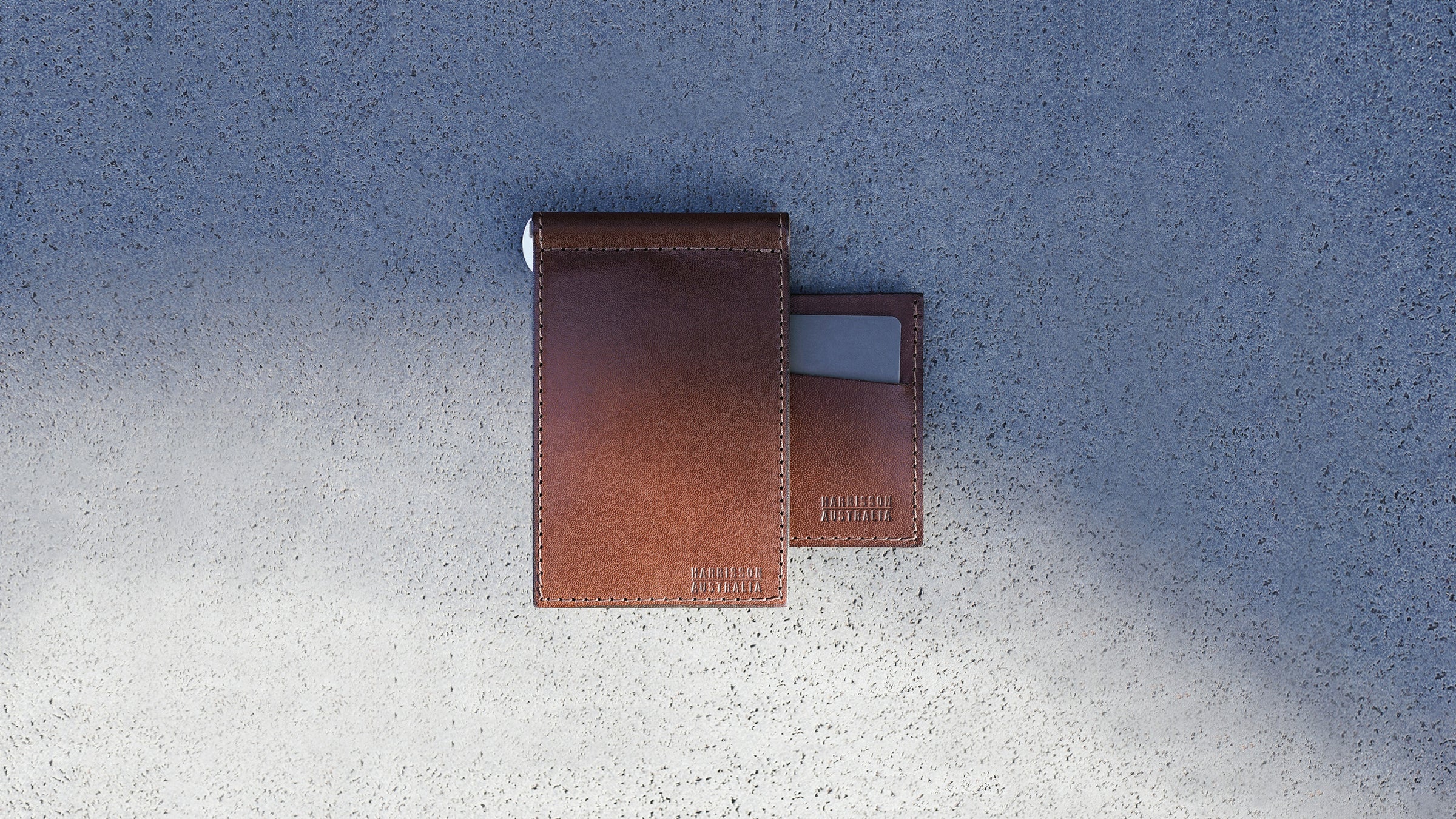 Cyber Sale 20% Off Storewide
Handcrafted in Australia from a selection of the finest materials
BEST SELLERS
Not sure where to start with Harrisson Australia's premium leather goods? These best sellers have made their way to customers all over the globe who are looking for beautifully designed leather goods that last.
The genuine kangaroo leather billfold wallet is an easy favourite, as its slimline design fits in your front pocket, even with your phone. No more bulky wallets in the back pocket that constantly need to be removed to sit down or drive. 
About us
Harrisson Australia is a boutique leather goods manufacturer located in Melbourne, Australia. All of our products are made by hand using traditional techniques and hand tools. This attention to detail produces a more refined and superior product.
All Harrison Australia products are made from the highest quality Australian leather, which means all our leather belts, leather wallets and accessories are cut from 100% real leather.
Not only does this guarantee you the best possible quality, it also means that all our items are made to last. After all, we offer a 5 year warranty and a 90 day money back guarantee because we stand behind each of our leather products.
Order online today, and receive free express shipping Australia wide, and Australia Post express shipping for International orders at a flat reduced rate of $19AUD, with Harrisson Australia absorbing some of this cost directly. All orders are processed and shipped within 24hours of your order being placed.
★★★★★

This wallet is beautifully made. It was posted quickly with tracking information and made its way to California smoothly.

Ryan

California
★★★★★

Beautiful belt and the stitching is perfect. The belt buckle has a nice solid / heavy duty feel

Craig

Melbourne
★★★★★

Great service! Loving the minimal design even more in person. Sturdy quality feels wonderful on hand. Excited to spend the next couple of years working on the patina

Austin

Colorado
★★★★★

Really solid belt that is beautifully finished and looks better than the photos.

Brian

Sydney
★★★★★

Beautifully made, versatile and super thin wallet.

Rob

Brisbane
★★★★★

This is my most used belt. It's finished off very nicely and goes great with denim jeans.

Stewart

Dunedin
★★★★★

Thank you. The leather is so luxurious and looks amazing.
It will be a proud meeting attendee.
So pleased i purchased.

Andrea

Melbourne
★★★★★

This is the best wallet ever! So thin and really easy to use.

Jordan

Vancouver
★★★★★

I received this belt as a gift and it was more than I expected. It came beautifully presented in a box and the colour and feel of the leather is elegant.

Tom

Denver